Enjoy the best Dewey Beach Vacation experience
at Rodney Dunes Pier 12 Beach Apartments
Located on the beach block just seconds to the beach
Celebrating our 54th year of being family owned and operated vacation rentals in 2021
Come to Dewey Beach for the the best vacation experience
and enjoy one of the cleaness beaches around
12 Rodney Ave.
Dewey Beach, Delaware
Call 302-270-2894! OR email us
Now taking reservations for all dates for 2022.
Located just steps to the huge gorgeous beach!!
Let the sounds and the smells of the ocean lull you to sleep every night!"
Covid-19 Information
** PRECAUTIONS WE ARE TAKING DUE TO THE CORONAVIRUS
1. Check in time will be at 4 pm to allow our cleaners time to get the apartment ready for you. 2. No early check in will be allowed. If our cleaners have completed their cleaning and you have arrived early there will be a $50.00 per hour charge for early check-in. If more than 3 hours, you will be charged for an additional day. Please call 302-270-2894 when you arrive 3. Our apartments are thoroughly cleaned and sanitized between each guest as usual but much more is being done because of the Covid-19 virus. Our cleaners will disinfect all surfaces including lamps, light switches, doorknobs, venetian blinds, remotes, all flat surfaces, and all bathroom fixtures 4. All decorative items and throw pillows have been removed to minimize items that could need disinfecting 5. We are still following the below protocol with the Covid-19 variants that are still happening. Hopefully we will be able to return to having our beds like before with our beachy comforter sets and our bed pillows next year. With your safety in mind all comforter sets and pillows have been removed from the beds since it is not possible to wash them after each guest. Our beds will still have bed pads that will be washed and bleached in between each rental to ensure beds are clean and sanitized for your protection. You will need to bring blankets and pillows along with your sheets and towels. We want you to feel worry free and comfortable during your stay with us 6. You will also need to bring paper products, soap, shampoo, personal hygiene products, and trash bags. We do provide dishwasher liquid, dish washing soap, Lysol, hand sanitizer and a starter roll of toilet paper and paper towels. 7. You acknowledge that renting during this pandemic is at your own risk and realize we are doing all we can to protect you and your family and friends. Once we get through this period of concern our apartments will be restored to their original settings 8. If you have recently been sick or if you are feeling sick, please do not come. We will move your reservation to a later date for you if we can rent your dates If you have any questions you may email us at rodneydunes@deweybeachvacation.com or call 302-270-2894
Thank You,
Dell & Larry Tush
Happenings Page for more events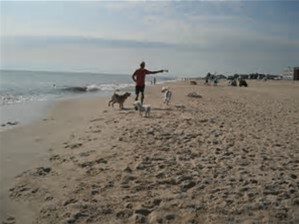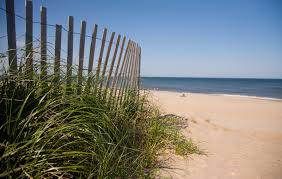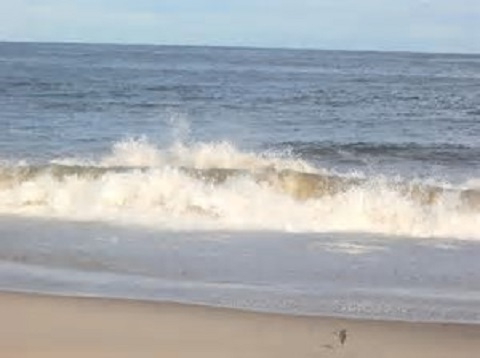 WHY STAY AT RODNEY DUNES PIER 12 BEACH APARTMENTS?
SEE JUST HOW CLOSE WE ARE TO THE BEACH!!
ENJOY GREAT NIGHT LIFE IN DEWEY BEACH

MOVIES & BONFIRES ON THE BEACH

Please note: Unfortunately our APARTMENTS ARE NOT HANDICAPPED ACCESSIBLE. Apartment A will accommodate a wheelchair but both bathroom doors are too small for it to go through and the shower does not have a handrail. Apartments B & C are located on the second floor and there is no elevator.

We are a PET FRIENDLY (dogs only) Dewey Beach rental. We welcome all DOGS who are completely housebroken non marking dogs who are up to date on all shots, on a monthly flea treatment prior to coming and are non aggressive with no history of biting people or animals. We do have a pet fee of $35.00 per day per dog. Sorry no CATS due to allergies.

PLEASE NOTE: WE NEVER CHARGE A BOOKING FEE.
If you usually reserve through VRBO/HOMEAWAY they are now charging a hefty service fee for the priveledge of booking through them. This is in addition to what the owners pay to advertise on their sites.
By booking direct with the owners you save those fees.

Rodney Dunes Pier 12 Beach Apartments offers one 3 bedroom and two 2 bedroom apartments located just steps to the beach.

PLEASE NOTE: DEWEY BEACH IS NOW A SMOKE FREE BEACH!!!

Among Delaware's distinguished beaches, Dewey Beach was awarded the NRDC's prized 5-star rating as a Superstar Beach for having perfect swimming water quality since 2009. This year, the NRDC designated 35 such beaches from among the coastal states. Visit our beach with confidence that you are safely swimming in water at a FIVE STAR beach!!

Why go to the Jersey Shore and pay to go on the beach? Enjoy Dewey Beach with no fees to use our life guarded beach!! Make us your vacation shore rental choice!


****SPECIAL****
Now offering 10% off our published OFF SEASON rental rates for
SENIOR CITIZENS (60+) and ACTIVE MILITARY (before May 1 and after October 15)
Discount does not apply to any additional fees such as cleaning, pets, additional guests, or security deposits
See the property before our renovations!! Just run your mouse over the picture to see what we started with!!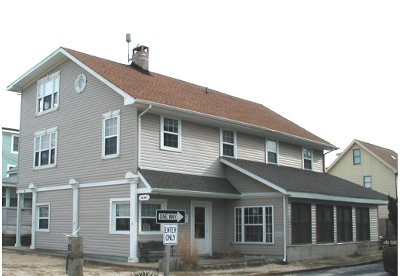 Rodney Dunes Pier 12 is one of the best kept secrets in Dewey Beach!
WE WELCOME HUNTERS AND FISHERMEN!!!
Book your next fishing or hunting trip and stay with us in Dewey Beach and be close to everything. Enjoy hunting on State lands and fish in numerous places from the beach to the bays. We are available for the hunting and fishing season.

If fishing is your interest, you can take a Head boat or Fishing Charter Boat out of Lewes or The Indian River Inlet!! (Use the back button to return here)

Having a wedding or having a family reunion? Many weddings are performed on the beach. With three apartments we can accommodate many of your guests. Have togetherness but your own apartment for that much needed quiet time.

The beach is wonderful in the off season with April and May usually being quite nice. September,October, and November are wonderful with the water at it's warmest, the crowds gone and still lots to do. This is one of the nicest times of the year at the beach.

WE WELCOME NASCAR FANS AND DOVER DOWNS PATRONS!!!
Dewey Beach is located approximately 45 minutes from the Monster Mile. Avoid the Dover Race crowds by staying out of town and enjoy a stay at the beach as well. Check for availability for all race weeks

We invite our European neighbors to come vacation with us in Dewey Beach. We are getting more and more European guests who come to the states on holiday each year. Plan your holiday around Dewey Beach and enjoy all the area has to offer. We will do our best to ensure it is an enjoyable experience for you. Visit Dewey Beach this year!!

Want to have a BONFIRE on the beach?? Dewey Beach Bonfires require a Permit with a fee. Call 302-227-6363 for information. You MUST clean up the debris after your fire in order to receive your deposit back.

Dewey offers Movies on the Beach on Monday nights and Bonfires on the beach on Wednesday nights. Both events are free to the public.

If you are looking to vacation in Dewey Beach, book now to get the weeks you want!! People are booking earlier than ever. We do offer partial weeks and weekends for the off season, but we NEVER rent for just one night.
LIKE US ON FACEBOOK
RODNEY DUNES PIER 12 and DEWEY BEACH VACATION
Rodney Dunes Pier 12 Beach Apartments12 Rodney Ave. Dewey Beach, Delaware 19971
Office 302-270-2894 or 302-227-0938 | Reservations 302-270-2894 or 302-227-0938 or
Email: beachlady@deweyrental.com
Dell and Larry Tush, Owners/Managers
Web page designed and created by Dell Tush
Copyright, all rights reserved
No parts of this website may be copied or reproduced without the written consent of the owner


Official Site For The Town Of Dewey Beach


Proud members of the Rehoboth /
Dewey Beach Chamber of Commerce