ABOUT THE RODNEY DUNES PIER 12 MANAGEMENT& FAMILY
Come on in and stay awhile!
This is what we started with!
Just run your mouse over the picture to see the finished results!!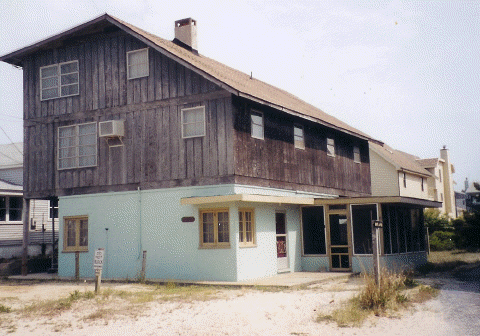 We have a complete before and after book if anyone wishes to see it
while visiting us!
We just wanted to let you know about The Rodney Dunes Pier 12 Management
and a little something about our family. We are a family owned &
operated business. We purchased the building in 2001 and completely
remodeled to make this a cozy comfortable place to be able to relax and
enjoy your vacation. We had to completely redo everything from the
ground up.
My husband, Larry, is a Delaware native having lived in Smyrna all his
life. I am originally from Augusta, Ga, Home of the MASTERS GOLF
TOURNAMENT. We have been married for 47 years and have three children,
Jeryl (daughter), Chuck (son) and Todd (son) as well as Marc (son in
law), April (daughter in law), and Renee (Todd's Fiancee). We also have
four beautiful grandaughters, Taylor Renee age 20, Sydney Leigh age 18
and Elayna Grace age 13, & Ava Marie is 8 years old
Between all of us and the wonderful cleaning crew we have, we do all the
work that is required to run Rodney Dunes Pier 12.
This is our family with my husband's grandmother in the center. She was
100 years old in March, 05. We lost our grandmother right after her 104th
birthday in March of 2009, my husband's mother in January of 2010, and
my father in law September 2012

Larry & Dell Tush
Since I am a mother, I felt each apartment needed a full size kitchen
complete with dishwashers because I feel that mothers are on vacation as
well as their families. Moms do everything for their families so it should
be as easy as possible. And let's face it, none of us like to do dishes.
We have tried to make the apartments as inviting as possible and are
always open to suggestions.
The addition of the balcony to Apt C was very well received and everyone
seems to love it. We wanted to put a balcony off Apt B as well but due to
set back codes with the county that is not allowed.
Without the help and cooperation of my son in law and daughter, Marc and
Jeryl Moore, and our son and daughter in law, Chuck and April Tush this
would never have been possible. They devoted every weekend to the
remodeling of this building. This was a major undertaking and everything
had to be done. We completely gutted Apartment B & C and started
over. Once finished these apartments are now available year round use.
Apartment A is the original cottage and we have gradually made changes
to make it one of the largest three bedroom units all on one floor in
Dewey Beach. The living room has real boards of wormy chestnut as the
walls so of course we wanted to leave that intact. This apartment also
has hardwood floors. Some of the things we did do include a new updated
kitchen with a European feel and updated bathroom, wall paper, and
paint. We enclosed the screened porch to make a beautiful dining room
and Florida room with a unique shell wall. We also added a third
bedroom, 1/2 bath, and a laundry center. We put laminate
flooring in the dining room and Florida Room.
We also upgraded the Flordia room furniture and TV as well as the addition
of two beautiful wood and iron beds in the double bedroom.
One of the biggest accomplishments was the replacement of all the
windows and the addition of vinyl siding. We also added a pitched roof
to the porch area and over the front door of Apt A.
We also updated our backyard with new picnic tables, new grills, new fire pit,
new wicker furntiure and lots of plants. Our guests just love it.
I also would like to add that our friend Wayne James deserves a big hand
for all the help and support he gave. Had he not come and brought four
of his workers with him, the outside landscaping would not have gotten
done. They put in all the pilings and helped move the outside building
so that we could open up the back yard for a picnic area. We now have
two very nice outside showers with hot and cold water. Everyone that
uses them wants to build one at home because they enjoy them that much.
Some our tenants have been coming here for over thirty five years and still
continue to come now that we have bought the place. Our hope is that
anyone that rents from us will want to come back each year because they
enjoyed their stay that much. Ours is a family building and as such we
feel each and everyone is special and we hope they will become a part of
our extended family.
This is the real reason behind our purchase. We wanted
our grandchildren to be able to enjoy growing up with summers at
the beach the way our children did!! Sydney is now 18 years old and
going into her junior year at Salem College. She made the Dean's list.
Taylor is 20 years old and is a junior at Montclair University
and is on the Dean's list. See her pictures below with her friend Anthony.

This is Ava who is now eight and Elayna who is now 13, our youngest granddaughters. Both of them are on the Honor Roll and are
active in sports and student government

We hope you will want to spend your vacation with us.
Since I was born and raised in the South, I hope that we can pass our
Southern Hospitality along to you.
YA'LL COME BACK NOW, YA HEAR!!
WE'D LOVE TO HAVE YOU!!
As you can see, we had everyone working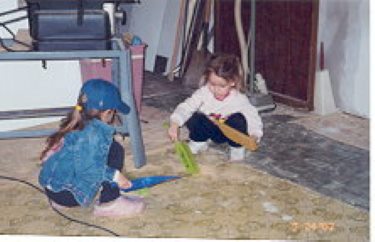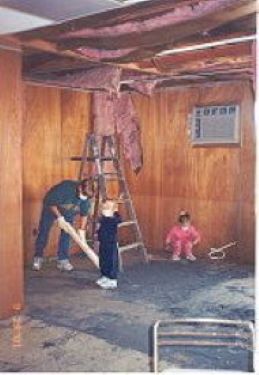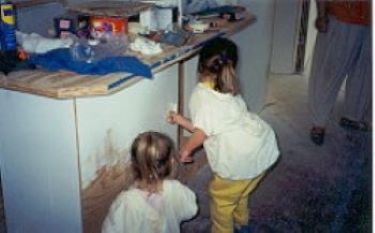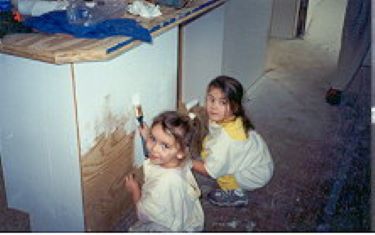 Rodney Dunes Pier 12 Apartments
12 Rodney Ave. Dewey Beach, Delaware 19971
Office 302-270-2894 or 302-227-0938 | Reservations 302-270-2894 or 302-227-0938 or
Email: beachlady@deweyrental.com
Dell and Larry Tush, Owners/Managers
Web page designed and created by Dell Tush
Copyright, all rights reserved
No parts of this website may be copied or reproduced without the written consent of the owner